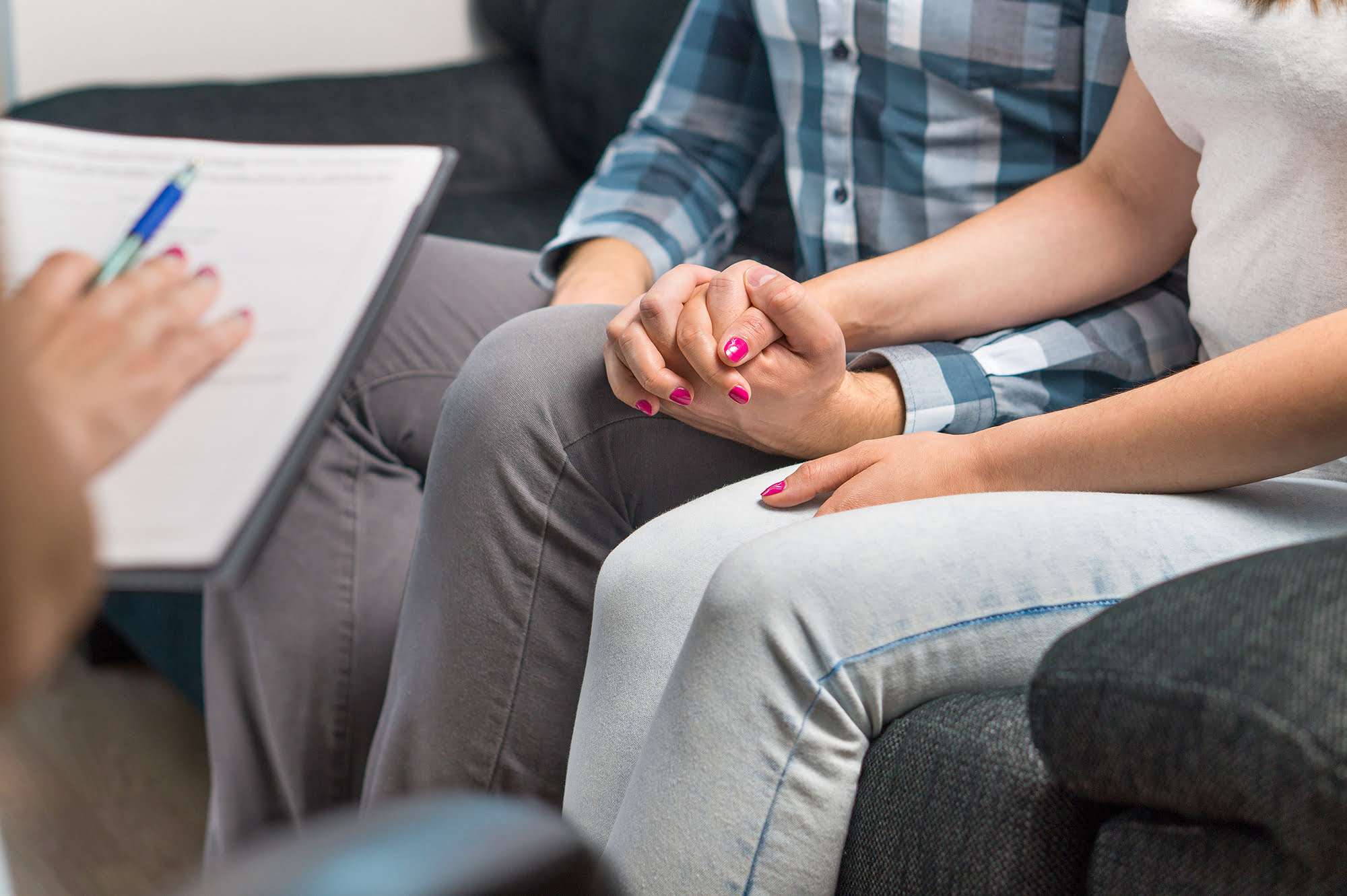 If you and your partner have concerns you'd like to address, you might wonder how much couples counseling costs. This is a common concern, along with whether couples therapy is covered by insurance.
Seeing a counselor or therapist can have a dramatic effect on intimate partner relationships. But, if finances are an issue in your relationship and your life, you might hesitate to broach the subject of going to a counselor.
At Live Well Counseling, we don't believe cost should prevent couples from enjoying the many benefits that an experienced marriage or couples' counselor can provide. For that reason, we offer a unique program called a Couples Checkup.
What Is Couples Counseling?
Couples counseling helps address issues that come up in your relationship. Acting as a neutral third party, your therapist will work with you and your significant other to uncover the root of your challenges and figure out how to address them.
Although your challenges will be as unique as you and your partner, some of the most common issues that counselors address include trust, communication and conflicts about subjects such as children, money, etc.
Although this therapeutic approach is often referred to as marriage counseling, therapy can be beneficial for any couple, whether or not they have tied the knot or established a legal domestic partnership. Even if you don't share a home with your partner, therapy can help you address virtually any issues that you might encounter.
How Does Couples Counseling Work?
Traditionally, couples scheduled an in-person appointment with a therapist. During the initial session, therapists gathered information and learned more about the clients' goals – both individually and as a couple. Based on this evaluation, the therapist would recommend a course of action for the therapeutic process.
Today, couples have the option of attending sessions in person or electronically through a secure, encrypted telehealth or teletherapy platform.
Using established therapeutic methods, counselors help couples work together toward their objectives, imparting skills that help you improve your relationship and overcome challenges. You can utilize the skills you gain in counseling for the rest of your life, to help keep your relationship going strong.
Is Couples Counseling Expensive?
Every therapist and counseling center establishes their own rates for the various types of therapies they offer. For some clients, the cost of therapy may appear prohibitive. Your medical insurance may or may not provide coverage for therapy – a question your therapist can address for you.
However, if you have delayed seeking counseling because you fear the cost, your problems may be escalating and approaching a point of no return. The cost of divorce – both emotional and economic – make it worthwhile to explore ways to afford the intervention you need.
Affordable Utah Couples Therapy Options
The first step for any couple is determining whether they could benefit from therapy.
The unique Couples Checkup from Live Well Counseling provides a simple and affordable way to explore this question within the context of your relationship. This service allows you and your partner to check in on your relationship and identify any potential challenges or areas that might need work.
Whether you hope to improve communication, reduce conflict, reestablish trust or reignite the spark that brought you together, our experienced therapists can help. We are located in South Jordan, Utah, and serve clients throughout the Salt Lake City area, including Herriman and Riverton. Through our teletherapy services, we can assist you wherever you might be.
Contact us today to learn more about our Couples Checkup and affordable couples therapy in Utah.